Frequently Asked Questions
How long will it take for my order to ship?
Please allow 7-10 business days for processing of your order. If you need your order faster, please contact Customer Service at 877-782-9327, 765-473-5625 or sales@outrageousapparel.net.
What is meant by a "Stock Color" and a "Special Order" Item?
The Stock Color is the color of an item that is inventoried and available for immediate shipment (generally within 24-48 hours). However, because it is difficult to inventory every available size and color combination, we will Special Order any of the other available colors. There is no additional cost for a Special Order item, however, it does require additional time. Special Order items generally ship within 7-10 business days. Special Order items are not returnable. Please contact Outrageous Apparel at 877-782-9327 or 765-473-5625 with any questions.
What is an "Easy Care" fabric?
An Easy Care Fabric is a fabric that is wrinkle resistant. The fabric is essentially wash and wear and requires little or no ironing.
What is a "High Performance" fabric?
A High Performance Fabric is a moisture management fabric. It transports moisture away from the skin, keeping the wearer cool and dry.

Can I add my name to an item?
Absolutely! Just add your request in the notes section of your online order, or tell your customer care representative when you call us. There is a $5.00 personalization charge for each item.
Can I add my corporation name or store location under the embroidered Subway logo?
Yes, since all of our apparel is embroidered in house, this can easily be done. You will not incur any extra charges for this service, however, you should allow up to 14 days for your order to ship.
Do you have the capability to add other logos?
Yes, since all of our embroidery is done in house, we are able to do almost any logo. Please call us to discuss the cost that is involved.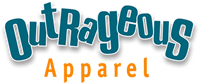 765-473-5625 • 877-782-9327